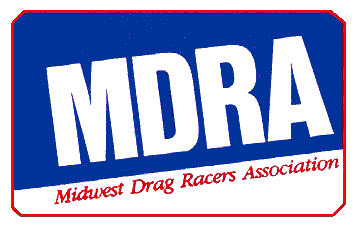 Midwest Drag Racers Association


Daily Picture

Tom Hecht
If you are looking to buy or sell something, place your classified ad in the Eliminator to sell it more quickly. New ads can be placed by calling phone 612-547-6372. Remember to call 612-547-6372 when you have sold or found what you are looking for. Ads will run for Two Months and then be deleted. Non-members may mail in ads with payment of $10.00 to run an ad for two months. Mail ads to MDRA P.O. Box 290353 Minneapolis, MN 55429-6353.
MDRA Members ads are Free.
For Sale: misc
Mopar small block Steel crank cut .030 under, good for street motor $275. (1) 489 case with 430 gear w/spool 35 spline. $250.
John612 799 2975marzy1@comcast.net
For Sale: trailer accessories
4 unit aluminum shelf w/work tray and dual paper towel holder, 3 gallon fuel jug holder, 2 gallon fuel jug holder, trailer floor jack (tie down), 12 quart single shelf. All aluminum please call for pricing
H K Newstrom612 701 9407
For Sale:
Richmond Gear Hi performance Ring & Pinion set. Fits Mopar 8.75 742 case, 1.75 pinion, 4:86 Ratio, #69-0048-1. New in the Box $193
HJ K Newstrom612 701 9407
For Sale:
1970 - 1971 Plymouth Duster Trunk Lid $75
H K Newstrom612 701 9407
For Sale:
1971 - 1972 Dodge Demon Hood $125
H K Newstrom612 701 9407
For Sale:
1972 Dodge Demon front Grill $225
H K newstrom612 701 9407
For Sale:
1970 - 1971 Plymouth Duster Front grill $225
H K Newstrom612 701 9407
Wanted: Headers
Wanted Small Block Chevy Dragster Headers
Lee Dugdale763-286-5812